Our Specialties
Do you serve delicacies like none other? Here is your chance to flaunt them all! Tell
the world about the special dishes you serve.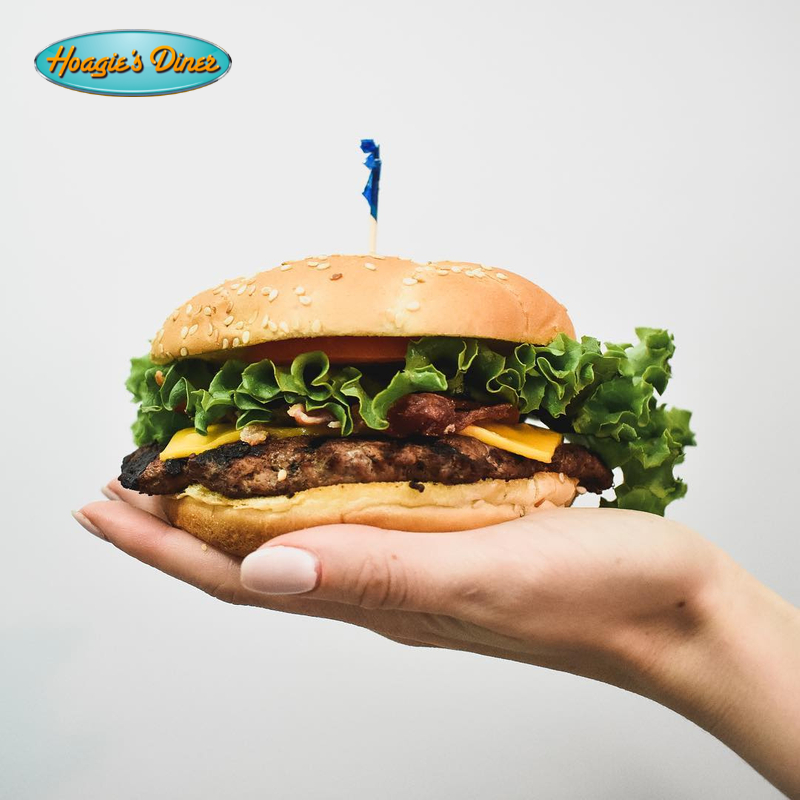 Bacon Cheeseburger
6 oz all-beef burger, premium bacon, cheddar cheese. Grilled to perfection and served with fries and a pickle spear
$12.49
MILKSHAKES
Vanilla, Chocolate, Strawberry, Blueberry, Peanut Butter & Jam and Milkshake of the Month
$5.99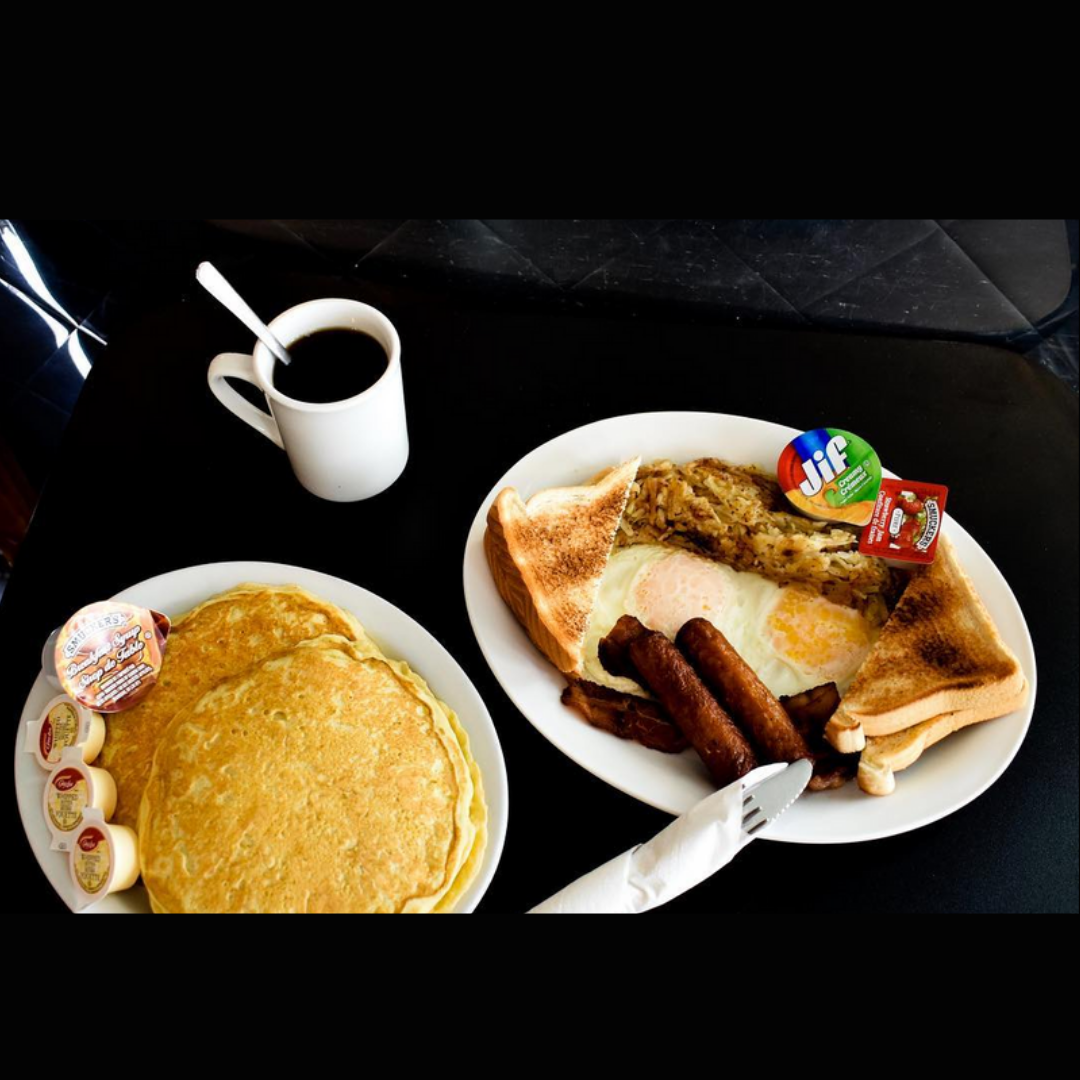 Chubby Checker
Pancake or french toast, bacon and sausage, 2 eggs, homefries and toast
$12.99
A Blast From the Past.
Hoagie's Diner is a 50's style diner offering homemade quality and good ol' fashioned service for breakfast and lunch.
We are located at the corner of O'Brien St. and the Hwy 11 bypass and is one of North Bay's longstanding traditional places to dine.
Kate Kuntz is the proud owner/operator of Hoagie's Diner.
Today, Hoagie's Diner is a local stop, thanks in large part to a feature story in "Restaurant News" highlighted the changes, and improvements made.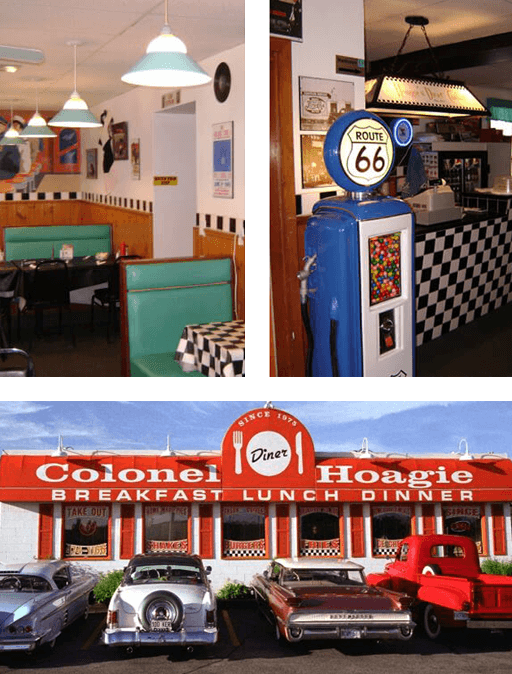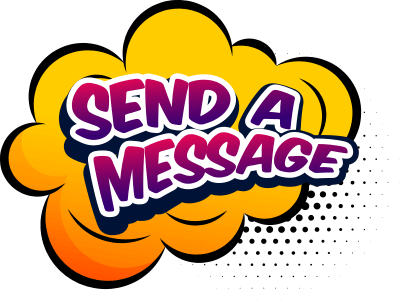 We have amazing customers!
Love this place so glad they did open back up I was afraid they wouldn't best pies around !
Possibly the best diner in North Bay ... the breakfast sausage has a great flavor... and the home fries are so crispy.
Jennifer young
2022-11-03
Quick stop into Hoagies for lunch on our way thru. Fabulous ol school diner with super yummy Rueban sandwiches on marble rye! Will definitely stop again when in North Bay!
Pierre Girouard
2022-10-02
Don't let the outside appearance stop you from going in the Diner. Inside you will find a clean and friendly environment that provides very good meals cooked with your satisfaction guaranteed I look forward to the next opportunity to stop there again. Loved it 😊
Thomas Drahaschnig
2022-10-02
It's about tradition, and nostalgia!.. not so much for the food.. lol.. though the food is good.